Who we are?
Devik Company is an integral part of the world of logistics. Day by day, our logistics solutions help to connect goods and people meeting the needs of our customers. Every challenge is a chance to improve ourselves and to shape the trends of the national and international trade.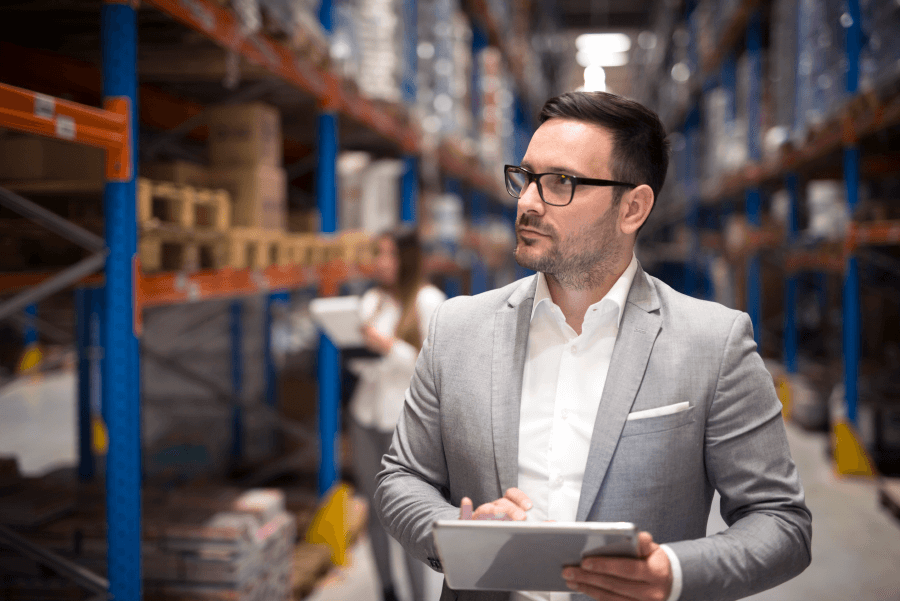 Devik guarantees a reliable logistics chain under the fluctuating market conditions.
IN THE MARKET WITH 1993
SPECIALISTS 50
TRANSPORTATION 25
Клієнтів 460
Our advantages
Qualified specialists
Regular training of logisticians according to the internal system of advanced training. The logistician accompanying the project undergoes appropriate training upon request.
An integrated approach
The customer receives full support, control and transparency in accordance with the ordered services and is free from any worries related to transportation.
Personalization
An individual approach to each client and flexible solutions guarantee the highest rates of effective cooperation with our partners.
Professional ethics
The company's rules are based on continuous work, dedication and compliance with all conditions in the contracts.
Deferred payment
We have a system of deferred payment, which ensures uninterrupted transportation in case of temporary problems.
Experience
Hundreds of cases over the years motivate us only to improve and minimize customer risks, to provide transportation at an excellent level.
Components of our success
FAMILY
Devik is a family company without foreign investment, which consistently, every year confidently occupies an indisputable position in the market of logistics services. Our daily goal is to promote the success of each of our clients. After all, we are an integral part of a complex logistics process, for the continuous conduct of business, guaranteeing access to objects, which ensures the continuity of the trade economy and other areas.
SUCCESS
The success story of our company lies in two simple rules that we still use. First and foremost, it is the values ​​of a family where mutual support and help prevail, on the other hand, it is an entrepreneurial spirit that accumulates skills, abilities, and a desire to succeed. This, in fact, is our formula for success from Devik.
BASIS
Our service is based on an individual approach to each client. After all, the competent disposal of financial resources ensures not only success in long-term cooperation with the client, but also the efficiency of the company.
RESULT
The result of our comprehensive transport and logistics solutions is satisfied customers, long-term cooperation, recommendations, and successful business for more than a decade.
Fedorchuk Eugene
GenDirector
Shpak Olexandr
Director of logistics
Momont Dmitro
Operating Director
Pazinich Tatiana
Head of Sales
Seminska Natalia
Chief Accountant
Fedorchuk Eugene
GenDirector
Shpak Olexandr
Director of logistics
Momont Dmitro
Operating Director
Pazinich Tatiana
Head of Sales
Seminska Natalia
Chief Accountant
Certificates
Here you can see the certificates and awards
Відзнаки
Є дуже багато причин, чому наші клієнти обирають нас. Ось деякі з них…
Feedback from our customers motivates us to become better every day
Customers who chose us:
Global Spirit Europe LLC
Devik Company has proved itself as a reliable partner in the sphere of transportation services. We cooperate with its team of professionals since 2020. Company managers are always in touch and ready to work on the assigned tasks.
BIOLA TRADE HOUSE
Our company's mission is to be a benchmark for the industry and the society owing to our high standards of work! That is why we chose Devik as our partner. They not only provide logistics services, but also share our values. They consider our needs, offer optimal solutions, improve services and use the innovative technologies.
AGROMAT LLC
Devik is our partner and a reliable logistics operator, cooperation with whom always brings success. The company is constantly improving its logistics services, and always guarantees the quality and timeliness of delivery.
Roshen Confectionery Corporation
The organization of international road freight transportation by Devik is always provided at the professional and reliable level. The team of specialists provides a wide range of high-level transportation and forwarding services.
SIRIUS EXTRUSION LLC
Devik Logistics Company has a constructive approach to work and is able to perform logistics tasks of any complexity level. Cooperation with Devik guarantees timely performance of works, highly qualified personnel, promptness and responsibility for assumed obligations. Its team uses innovative practices in solving of complicated logistics problems.